Foxy Treats Is The Culmination Of My Love & Passion For Dogs Of All Breeds.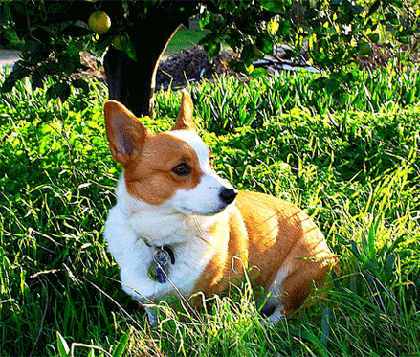 The impetus for starting this business is my dear Pembroke Corgi, Foxy. I started making Foxy homemade treats when I realized she had adverse skin reactions when fed products with wheat and corn. So, I developed Foxy Treats for dogs with food allergies and for owners who think their dogs deserve the best in quality pet treats.
In honor of Foxy and dogs everywhere, I am proud to offer a line of delicious dog treats made from the finest organic ingredients* available.
To find out why I advocate organic eating and answers to other frequently asked questions, please feel free to view our FAQ Section.
Thank you so much for choosing Foxy Treats!
Sincerely,
Tasha Ardalan
Owner/Chef